Naturpiedra Jbernardos constantly researches and experiments the possibilities of the products it offers in the market, adapting them to the current trends and needs of architecture and construction.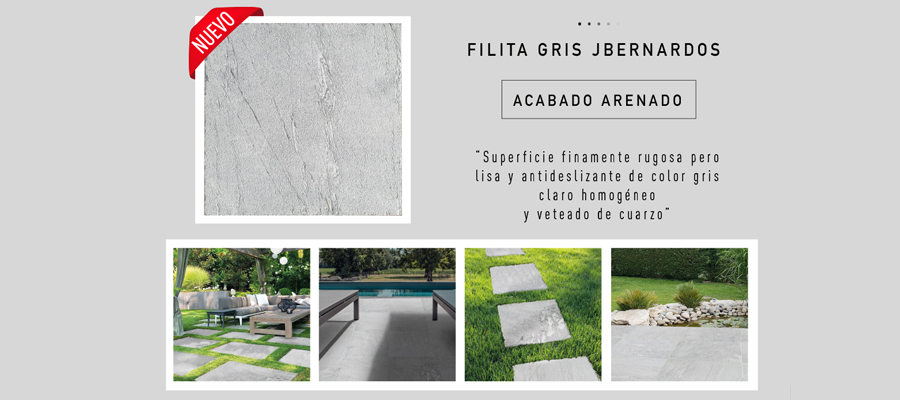 As a major novelty this year 2021, we present a new finish: the Sandblasted grey Phyllite Jbernardos. This treatment marks the surface of the material with a smooth grain, by subjecting the sawn surface of the material to a special abrasion, achieving a slightly rough surface on the sawn tile.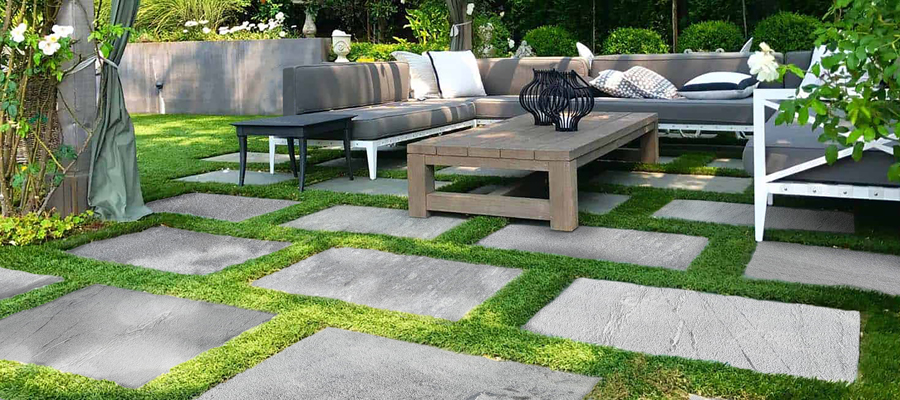 This finely rough surface allows us to appreciate the special iridescence and veins of the Grey Phyllite Jbernardos, extracting from it its lighter and metallic grey tones; and above all achieving a very non-slip finish. This makes it very appropriate for certain uses, such as exterior flooring, where it allows to meet grade R> 3, the most demanding level regarding slipperiness, marked in the spanish Technical Building Code. Allowing it to be used on public floors, with high traffic, in contact with water and even ice, garage ramps, garden steps, terraces, etc.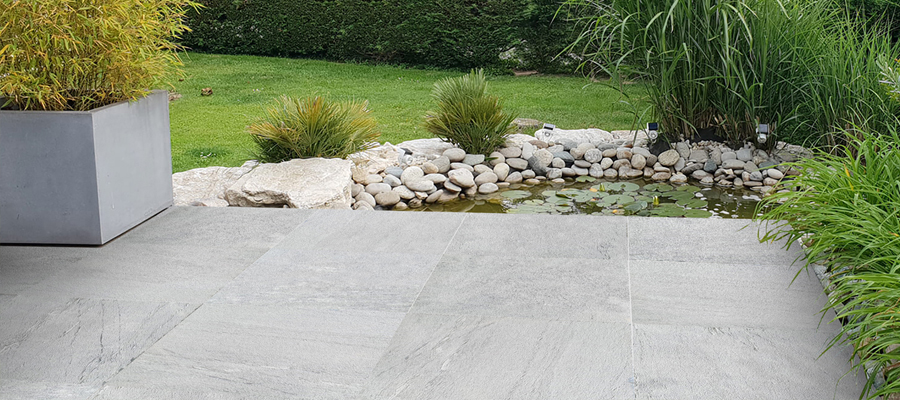 This Sandblasted finish has also been implemented in other materials in the Naturpiedra Jbernardos range, such as its wide range of limestones: Hueso, Fosil or Nacar. Either by the simple beauty of the finish, or by opening up new options for use, in which a non-slip material is necessary; such as beaches and swimming pool crowns with Jbernardos Nacar Limestone, whose light beige tone is so appreciated.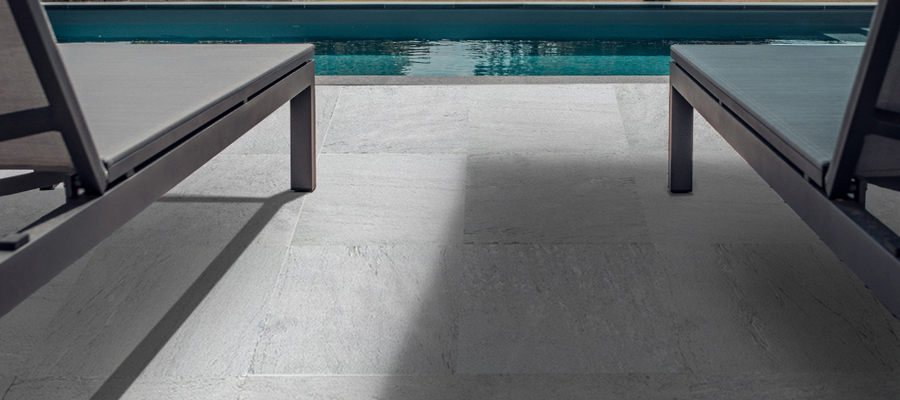 We trust that this finish, so suitable for outdoor environments, with its characteristic light grey tone, will open up new options for use for a noble, versatile and sustainable material such as Grey Phyllite Jbernardos, for all types of architecture, landscaping and renovation projects.
We encourage professionals in the stone sector to discover the possibilities of our new bet in Grey Phyllite Jbernardos. Enjoying the advantageous launch offers to promote the new material that proposes Naturpiedra JBERNARDOS.